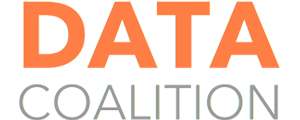 Fairfax, Virginia – DeepBD Inc's President, Patrick McCollum joined the Board of Directors for the Data Coalition on October 1, 2018. The Data Coalition advocates on behalf of the private sector and the public interest for the publication of government information as open standardized data.
About The Data Coalition  
Founded in Washington, DC, in February 2012, the Data Coalition has become a leading advocate for U.S. federal and state data reform. The Data Coalition Board of Directors is responsible for providing leadership to promote data standardization throughout the US Federal Government. Also, The Data Coalition's most recent legislative efforts include outreach for the 2018 Data Act and Financial Transparency Act. These pieces of legislature advocate for standardization data models, federal spending, and management. Moreover, Coalition members represent a cross-section of the technology industry and policy implementers.  Efforts in data reform represent the over two hundred thousand Americans, who have a combined market capitalization exceeding $1.5 trillion. Read more Data Coalition and their weekly newsletter.
About Patrick McCollum  
DeepBD's Chairman, Patrick is passionate about government acquisition reform and data standardization. Furthermore, he believes data reform is a National Security issue that needs innovative and modern tools. Patrick proudly served in the 3rd Special Forces Group as a communications specialist and Combat Diver with multiple combat tours in Afghanistan. Prior to the Army, he spent ten years as a technical consultant, designing large scale data aggregation systems for telecommunications and utility companies. Additionally, He is a highly skilled entrepreneur and accomplished leader with decades of experience in management, advanced technology, and strategical planning. Finally, throughout Patrick's experience in commercial and federal contracting, he has developed business and technical expertise in government acquisition data and systems. Patrick believes his expertise working in both federal contracting and technology development will help promote an innovative perspective for future government acquisition reform activities by the Data Coalition.