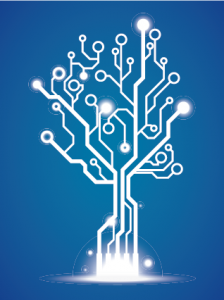 Fairfax, Virginia, June 14th, 2019 –DeepBD has several products in the pre-production phases for launch that can change open source research for the specific needs of any individual company. Our upcoming product, DynaSurf is designed to be personalized for any subject matter using artificial intelligence and computational linguistics. In all, DeepBD's platform can open an array of industries to the competitive advantage of open source research using big data.
Industry Need
In various industries, the ability to search through valuable data is often limited.  The data that a company needs to reference for marketing or business development purposes is usually confined to IT departments or scattered in company excel sheets that need constant updating.  Also, Instead of searching the vast pockets of the internet, smaller industries with niche interest need a data-centric solution where all the relevant data points can be easily explored in one place. Overall, cheap accessible  open-source research tools like Google cannot search for complex topics with nuisance
Furthermore, the real challenge does not lie in data aggregation but, in curating disparate data sources and finding patterns.  The real game changer for most industries is the ability to can to turn data into useful insights that are easy for end users to understand and use. Even professional data analytics software programs are usually inaccessible for small companies due to high pricing. Moreover, Many companies do not have staff data specialists to perform complex data analytics. Finally, DeepBD's expertise in data absorption and curation offers an inexpensive platform for data solutions that can help any industry competitive edge in open source intelligence gathering.
How DynaSurf Works
DynaSurf is a powerful research platform  that is based on semantic ontologies or in much simpler terms; the platform develops a dictionary around a specific subject. It is a single pane of glass across multiple data sets that can be easily configured to any topic. Our system enables users to search for various available databases, news articles, document collections, and social media posts.  Additionally, Dynasurf is powered by computational linguistics unlike other search applications to continuously analyze and classify information transforming it into actionable business intelligence. This revolutionary capability allows users to research concepts or abstract language, rather than being forced to focus on specific terms. Subsequently, our advanced search capability allows users to beyond data points that may represent only a small portion of relevant information.
DynaSurf Features
Also, key features of the DynaSurf platform include; the ability to create search agents for any topic of interest in real time, schedule based reports based on previous search results, and much more. All the front-end features of our product are part of one software interface.  DynaSurf s can be rapidly configured to accommodate new use cases and product lines. Overall, our reusable software components and modular design enable the fast creation of new features in almost assembly-line fashion for all industry needs.
Network Analysis Tool
Finally, using machine learning DynaSurf allows users to find patterns buried within the data and provides tools that let you analyze how that information is connected. The addition of real-time analytics with machine learning algorithms feeds our network analysis tool.  Users can easily aggregate and mine data to understand hidden connections. Our system presents critical paths and groupings between data elements, which leads to easy to use open-source analysis tools for new business opportunities.
DynaSurf's Impact
Furthermore, one of DeepBD's goals is to build technology that can democratize the use of big data, potentially in any industry, for any business, large or small. DynaSurf is the first step in such efforts for data democratization.  We believe our technology can lead to more data-centric research methods for unprecedented professional growth. From big investors using big data to make informed decisions to small business owners trying to compete in a globalized economy.