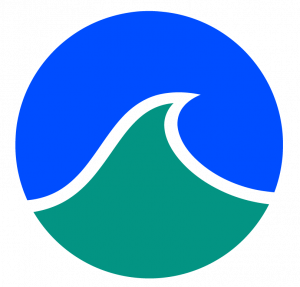 Fairfax, Virginia, May 23rd, 2019 – DeepBD Inc. is excited to announce today the launch of GovSurf, a new artificial intelligence (AI) tool designed to facilitate and enhance business development for the industry federal contracting.
Our Platform
The Launch of GovSurf leverages the latest advancements in cognitive computing technology. Our platform processes massive data streams, allowing DeepBD to inspect and analyze vast amounts of information as it is collected.  It combines the power of machine learning with human insight to define relationships and connections between data sets regardless of structure or volume.  Moreover, with the help of big data analytics, we are able to discover patterns that would otherwise be impossible to find.  The system ingests any type of open source data in the field of federal contracting. Also, We use leading AI innovation to overcome data analysis challenges to curate and find patterns within the data that can be turned into actionable intelligence.
GovSurf Features
Furthermore, GovSurf is the first product of several of DeepBD's commercial solutions that are expected to roll out in 2019. GovSurf is designed specifically to identify federal contracting opportunities. The GovSurf platform is specifically geared toward government contracting officers seeking to grow their business development beyond simply writing and submitting proposals. Additionally, Our platform provides the business development executive with up-to-the-minute business intelligence currently unavailable in the marketplace. DeepBD offers the GovSurf application on a subscription basis, with individual or group subscriptions offered and no long-term commitment. With our pricing, DeepBD intends to become a differentiator in the government contracting industry.
Our Product Lines
DeepBD has other products in late-stage development including the Accelerated Language Intelligence Application (ALIA), a twenty-seven language translation platform based on neural machine intelligence and powered by blockchain technology that continually improves the more that it is used.  Also, our upcoming multi-industry platform, DynaSurf creates a single pane of glass that adapts to the user's interest specific interest. Moreover,  all of our system use AI technology to ingest massive data sets like newspapers and blog.  Unlike most search engine we go one step further than searching keywords by using computational linguistics to understand complex relations all types of data.  Finally, each one of  DeepBdDs new applications is designed to be easy-to-use and blends information from any source collected by our system to rapidly create unique capabilities for our users.
DeepBD's Next Steps
Patrick McCollum, the founder of DeepBD and Data Coalition board member, described GovSurf capabilities as "breaking down the many information silos inherent in federal contracting data by finally connecting the dots on multiple sources of government information, such as solicitations, spending records, procurement archives, General Services Administration (GSA) Schedules, and so much more.  GovSurf gives the user a competitive advantage by exposing them to all the data needed to pursue an opportunity, rather than just bits and pieces."
Furthermore, DeepBD has opened another office on the east coast as part of our initial launch.  Last December,  our research and development team opened a data lab in Charleston, South Carolina. We hope that the launch of GovSurf will act as the first stepping stone for DeepBD to exhibit our expertise as major competitors in the field of cognitive computing. We believe our products can revolutionize not only the federal contracting field but, any industry with data inefficiencies.